| | |
| --- | --- |
| Posted on 13 March, 2018 at 7:10 | |
You finally go on that date with the hottie in the office and everything is going well. Very well. Almost too well. He could be the one.
 
 
 
 
He sees you back to your flat and navigate successfully round the whole "nightcap" thing. It's now 1am on a Saturday morning. It's cold, it's wet and as he'd planned the evening to include drinking, he didn't drive. It's awkward. The "should he stay or should he go dilemma?"
 
But wait!! He's a friend, now, right? You've had a great evening, he doesn't seem like a serial killer. He's been perfectly gentlemanly all evening and since you've both been back in the flat, he hasn't tried anything, suggested anything or done anything that has made you uneasy. Would you let one of your friends go back out into monsoon weather? Certainly not. So you offer him your couch. Not the bed. Heavens, no! Not on the first date. He declines. You insist. And insist. And you win. You make it very clear that there will be no hanky-panky. You make him comfy on the sofa, point out everything you think he'll need for the night and you go to bed, with the bedroom door slightly ajar, just in case, happy in the knowledge that he will be impressed by your resolve. You can have a man in your flat that you clearly fancy and you can let him stay, without anything happening. In your mind, that translates into "She's a keeper".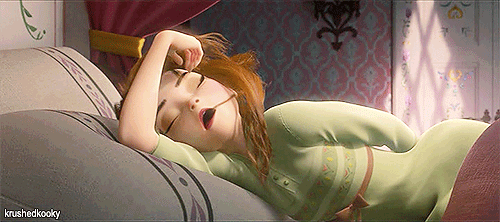 You drift off into a semi-comfortable sleep.
 
 
 
When you wake in the morning, he's arranging a lift home from one of his friends. He declines your offer of breakfast and seems to be in a hurry to get out. Is it your imagination, or is he being a little "cold"? You dismiss it as him not being a morning person, He mutters something about his morning breath when you try to kiss him goodbye, and he scurries out of your flat like a cheating man.
 
What you don't realise is that's the last date you'll have with him. Which is a shame, because he really liked you. And you liked him.
 
As much as you try to call, arrange, coerce, he will deflect and dodge all your advances. You'll come to the conclusion that he's a narcissist/cheat/player and you'll move on. And hopefully, by default, you'll send future guys home on the first night, not wanting to feel that kind of rejection again.
 
And it may dawn on you at a later date that that's the reason he ghosted you. Even though he liked you.
 
You see, you don't have to have sex with a guy on the first night for him to question your integrity. Even though you didn't sleep together, he will reason that's because of him – not you. He will question whether this is something you do often – let guys you've only known a short while stay over and get comfortable enough in your space to treat the place like their own. He will wonder if what you said was just for show and if he had made a move on you, would you both have ended up having sex? And he'll come to the conclusion that you would have.
 
He will wonder whether you're trustworthy, and whether – if you two started to date properly – you'd do this with another "friend"?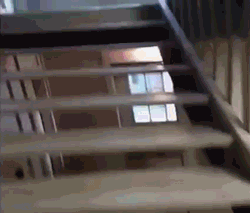 You're probably wondering why he didn't insist on leaving? He didn't have to stay – that was his choice, so why the attitude in the morning? If he knew it was a turn off for him, why stay? Simple. Because by the time you started insisting that he stay, the magic was already wearing off and at the point where he agreed to stay, he already knew there was not going to be a relationship on his part, so he might as well be comfortable. And dry. Now, it wasn't about you. It was about convenience. Also, there was this little part of him was hoping you'd pad back into the living room and say, "Hey, never done this before and I guess I'm not as comfortable about this as I thought I'd be. No offence to you, I do like you but perhaps it's best if we get you a cab home."
 
He could respect that.
 
Best advice? Let the man be a man and get his arse home after a date (unless you're really not bothered whether you see each other again). Don't offer your couch – or your bed. If he asks to stay over, help him install the Uber app on his phone and send packing. It's preferable he walks away thinking of you as hard work than easy. Trust me, when he eventually settles down, he won't be settling down with easy.